PURE SELECT® Therapeutic apheresis
THERAPEUTIC APHERESIS
The thermoselection process or Pure Select® therapeutic apheresis is an enhancement of the lipoprotein apheresis or double filtration plasmapheresis processes.
After plasma separation, the plasma is taken through a second enhanced filter, which filters a wide variety of harmful substances from the plasma. The Pure Select® therapy series can be used in a wide range of therapeutic apheresis treatments.
Some examples:
Chronic diseases or inflammations
Autoimmune diseases
Deposited toxins and environmental influences.
Our filters for plasma treatment contain membranes that are developed and produced in Germany for these special applications. The FractioPlas®10* cascade filter was developed specifically for therapeutic apheresis. There is only a reduced need or no need for substitution fluid. EO-free, gamma sterilisation.
In cooperation with our partner, we can offer alternative membrane and filter technology for various medical needs.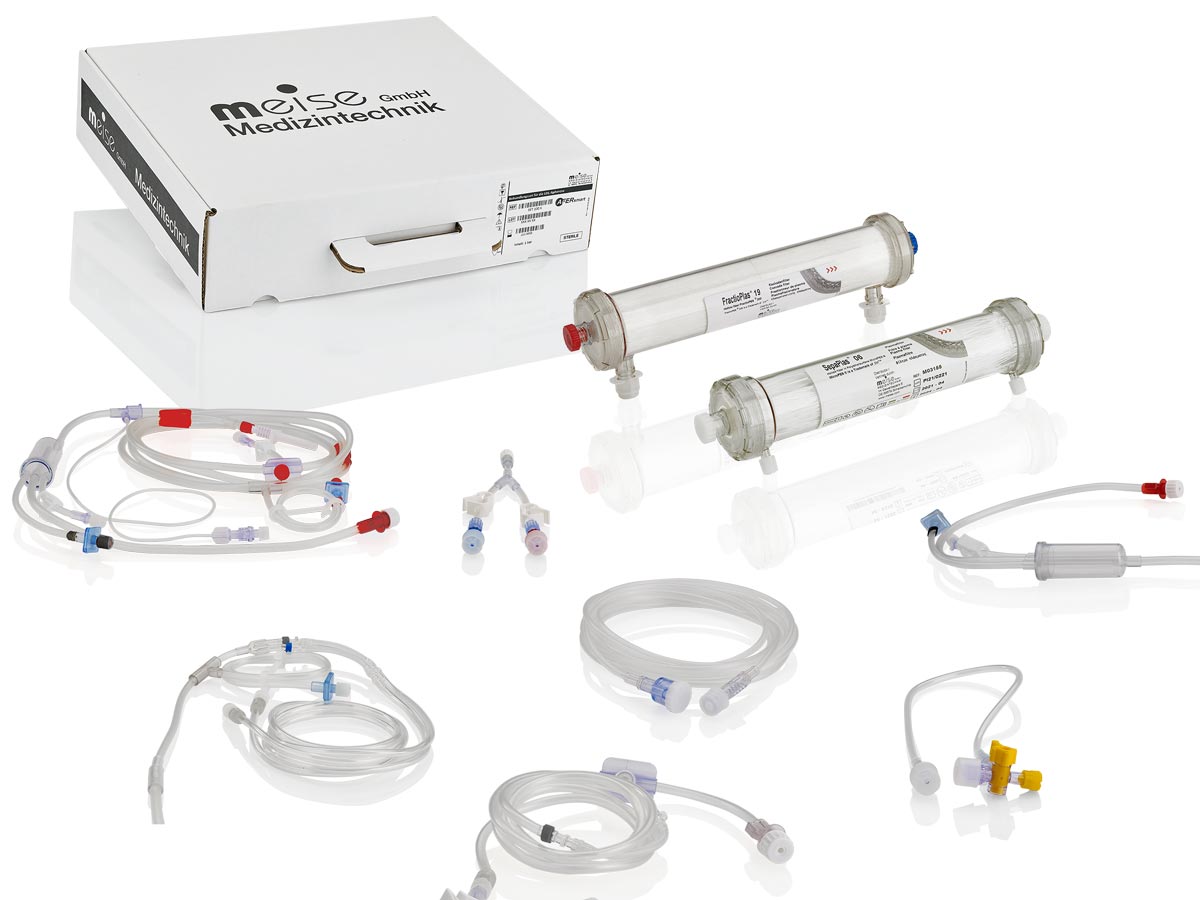 Components/Type
Set 140U
Art. Nr. 139027
Set 110K
Art. Nr. 139008
Set 110U
Art. Nr. 139012
Cascade filter FractioPlas® 10* 1,9 m²
X
Cascade filter Kawasumi EVAFLUX® 3A-20**
X
Cascade filter Smart Medium 2.0
X
SepaPlas® 06* 0,6 m²
X
X
X
Hose set AVFZ 650 KK
X
X
X
Heating hose AD 816.1 PK
X
X
X
Plasma return line AD 817 KK
X
X
X
Syringe 30ml
X
X
X
Empty bag LB 2 01 KK
X
X
X
Adapter AD 675.1 KK
X
X
X