SERUM EYE DROPS
THE INNOVATIVE AND SAFE PRODUCTION OF SERUM EYE DROPS IN A CLOSED SYSTEM
The prevalence of dry eye disease is increasing in developed countries. This is mainly caused by environmental pollution, computer screen work and other working conditions that are harmful to health. However, it also frequently occurs as a concomitant disease in indications such as GvHD, Sjogren's syndrome, etc. Serum and other blood components (e.g., platelet lysate or PRP) in the form of eye drops have proven to be a highly effective therapeutic option with impressive prospects of success.
The production of serum eye drops is usually time-consuming, labour-intensive and costly. With our closed system, the drops can be produced safely, quickly and effectively outside a clean room.
Different systems are available for bottling the eye drops. Larger applicators with 1.5 ml or 3.0 ml cover the need for drops in severe cases of the respective clinical picture. Smaller 0.5 ml and 1.0 ml applicators can be used for patients with less need for drops.
The filling of the applicators takes place in just a few steps. The equipment available in blood banks (e.g., welders, centrifuges, etc.) is used for this purpose. Only the use of the systems with very small applicators requires a newly designed sealing device. The small applicators and the corresponding welding equipment are currently under development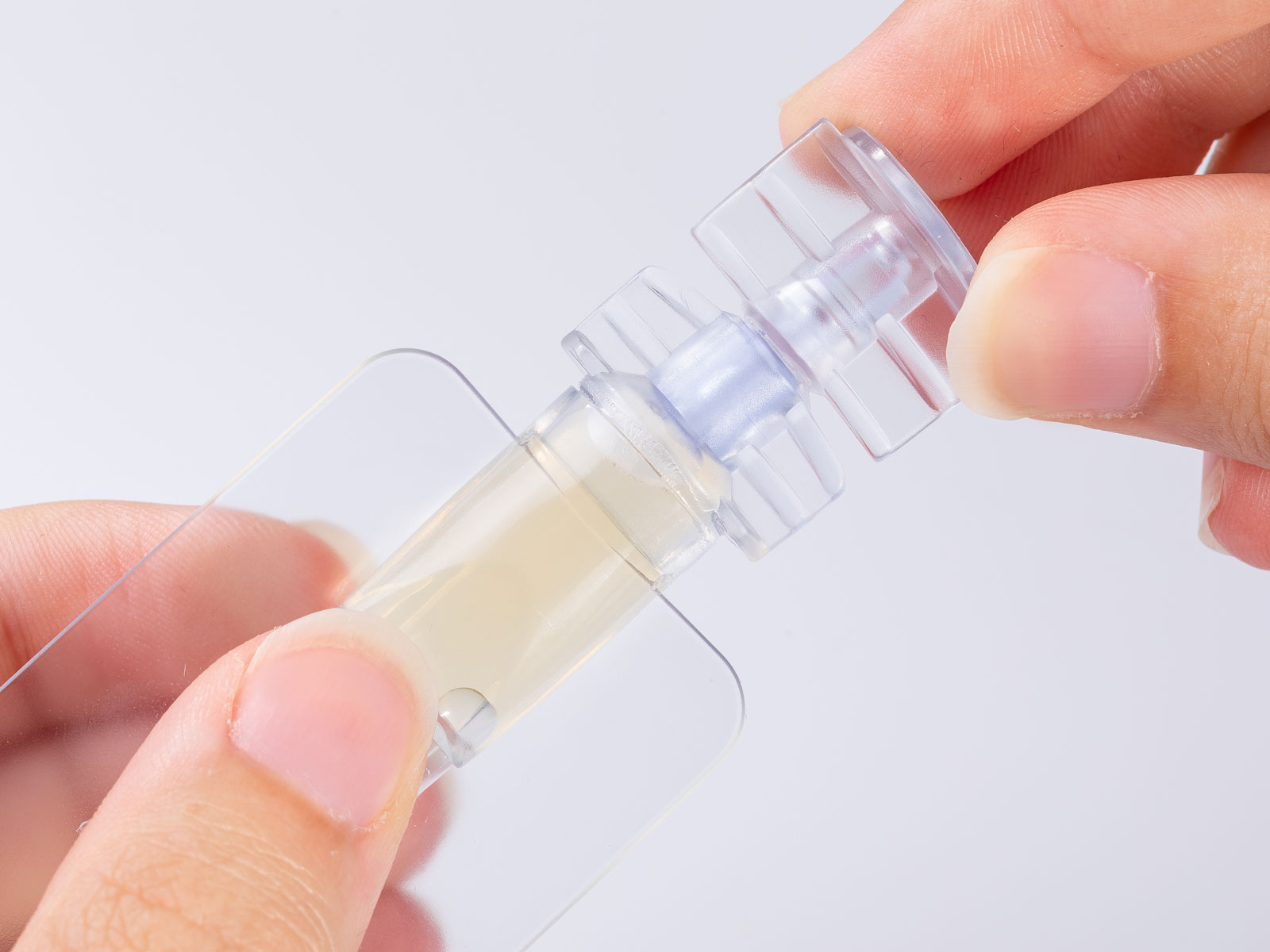 Benefits
Applikatorenfertigung in Spritzgußtechnik
Reduzierung des Arbeitsaufwandes beim Befüllen durch Fixierung in Blistern
einzeln versiegelte Applikatoren durch einen Brechverschluß der Kappe
verbesserte Tropfspitze zum einfachen Applizieren der Tropfen
breitere Einsatzmöglichkeiten durch eine Neufassung der Zweckbestimmung