Applicator systems ATS
Filling, storage and administration of blood components suitable for the treatment of diseases of the eye by way of tear substitution.
The eye drop system consists of twelve, thirty or thirty-six resealable applicators made of PVC with 1.5 ml or 3.0 ml filling volume. The individual applicators are connected to each other with short PVC hoses. The medium is sterilely welded to the supply filling hose, and a vent bag behind the last applicator absorbs the sterile air displaced during the filling process.
All ATS variants are gamma-sterilised as closed systems and can be used for 35 months.
The applicators are stable up to -80°C when frozen. The average drop size is 0.045 ml.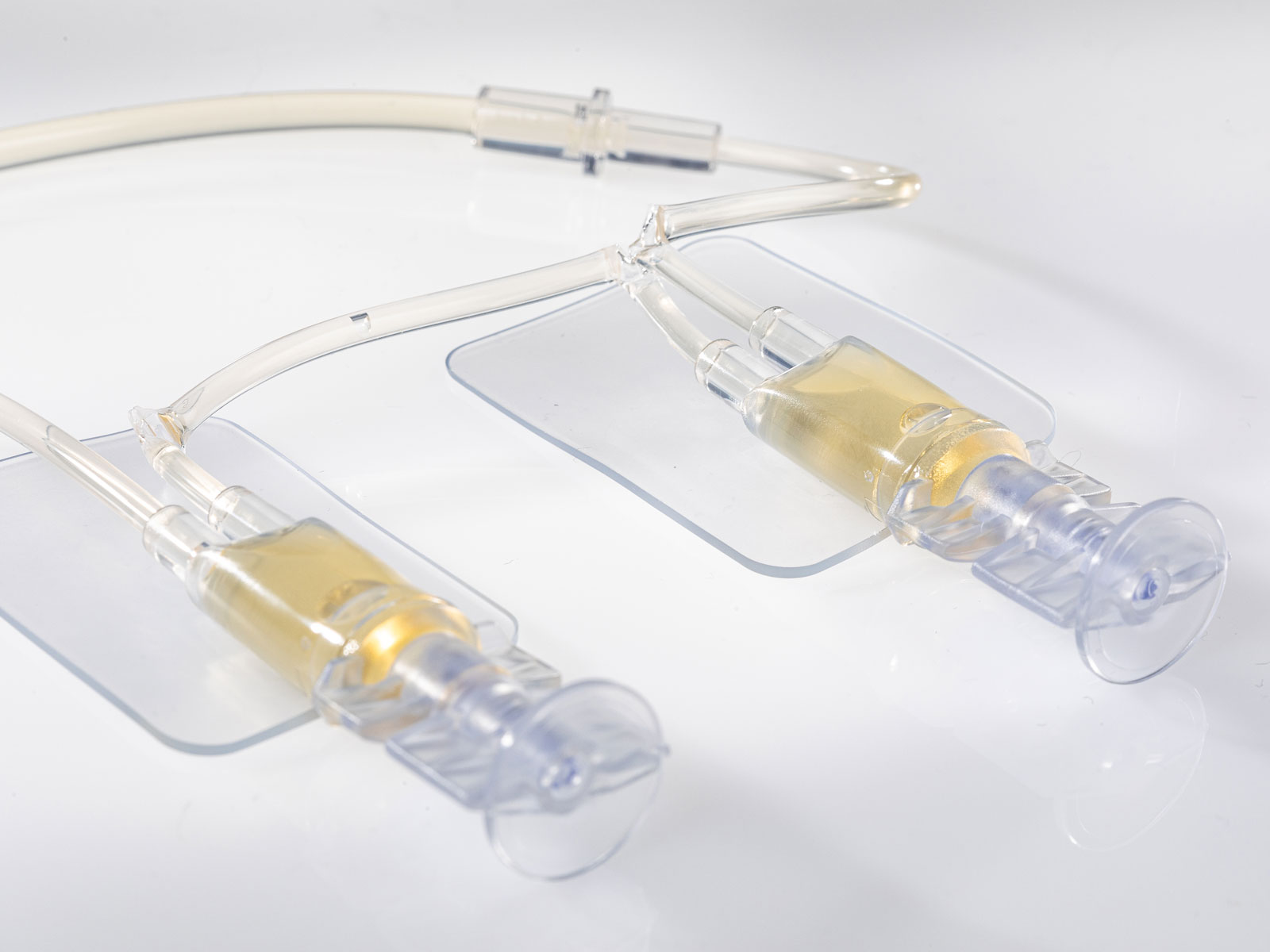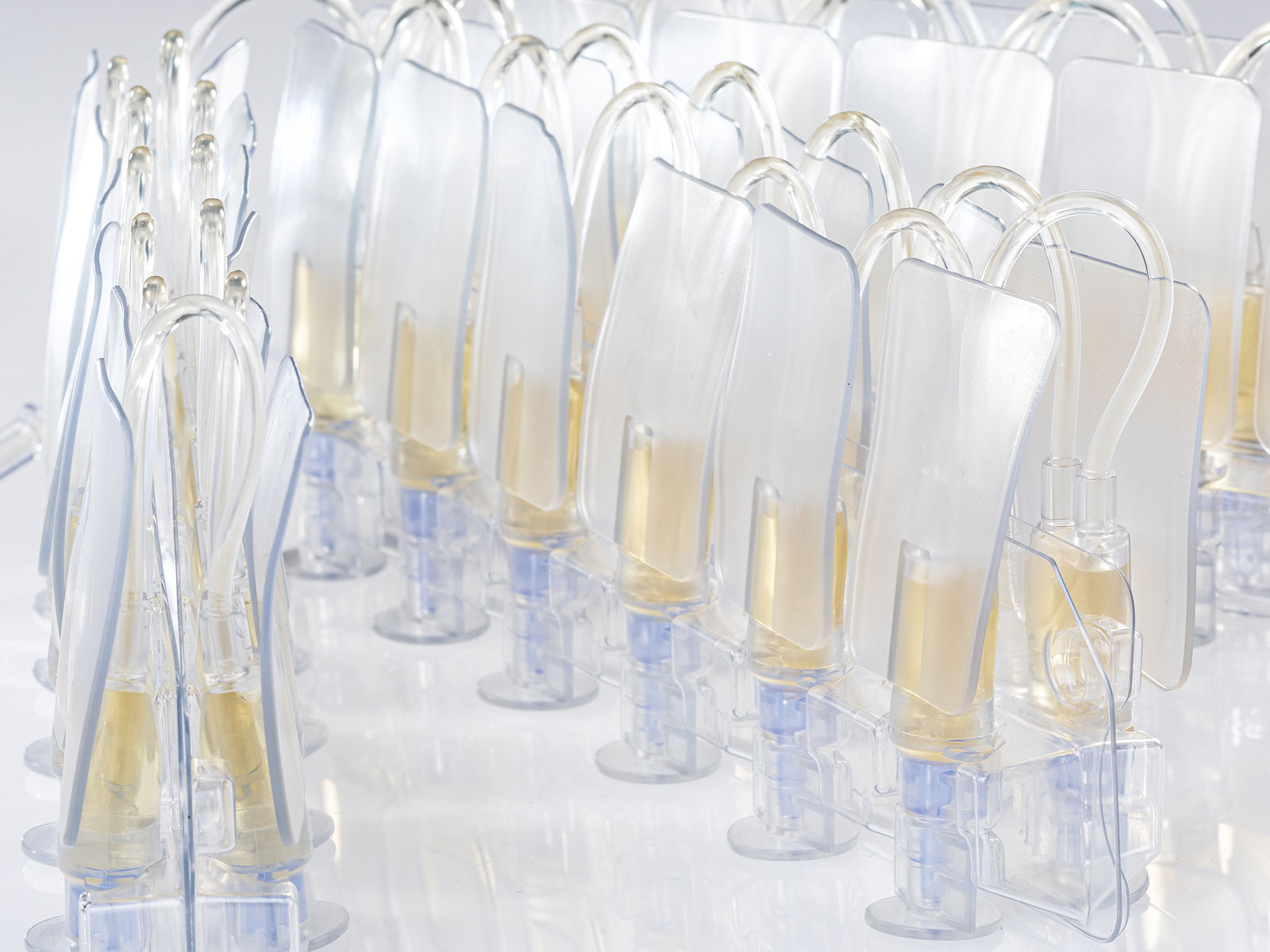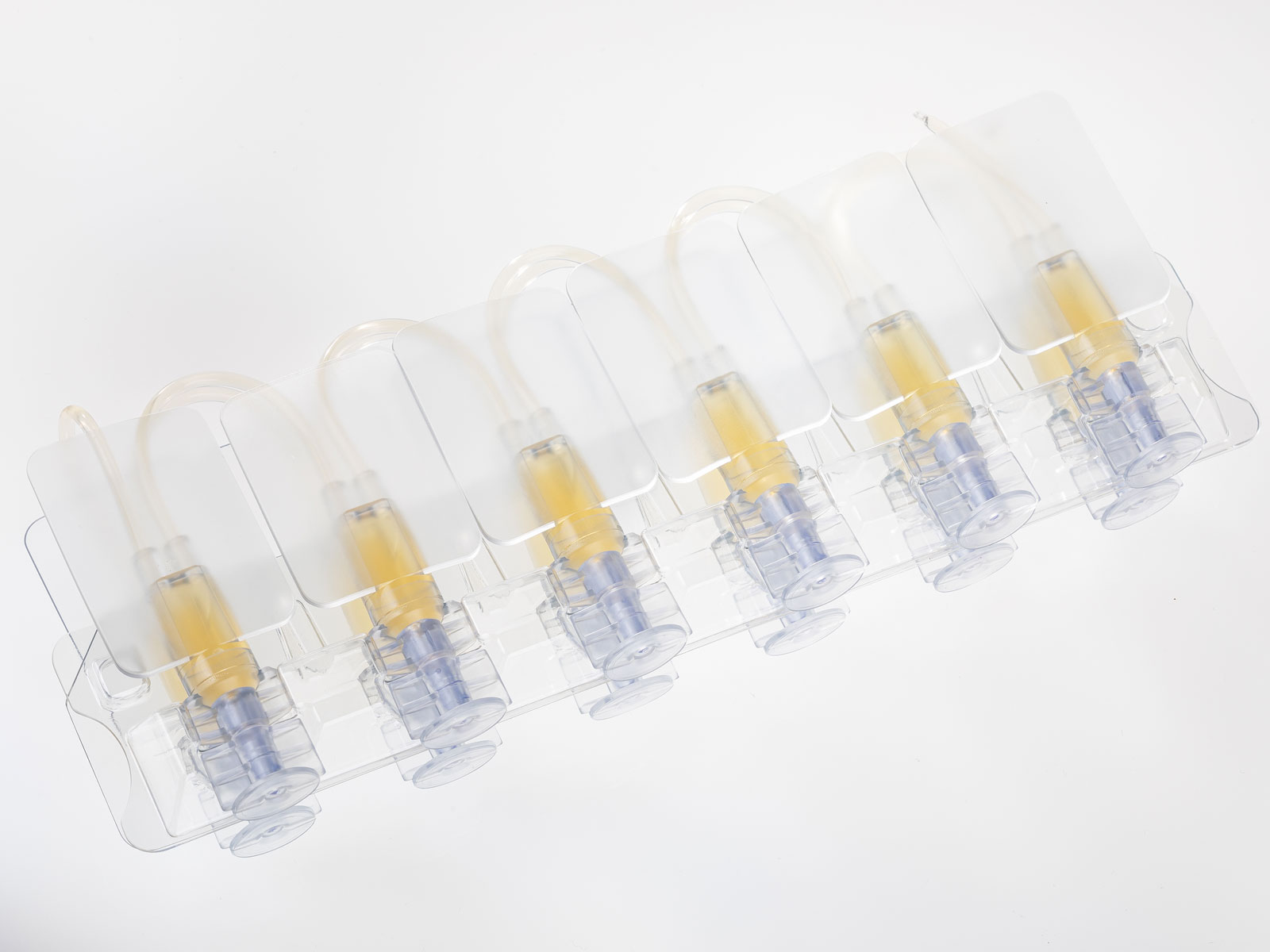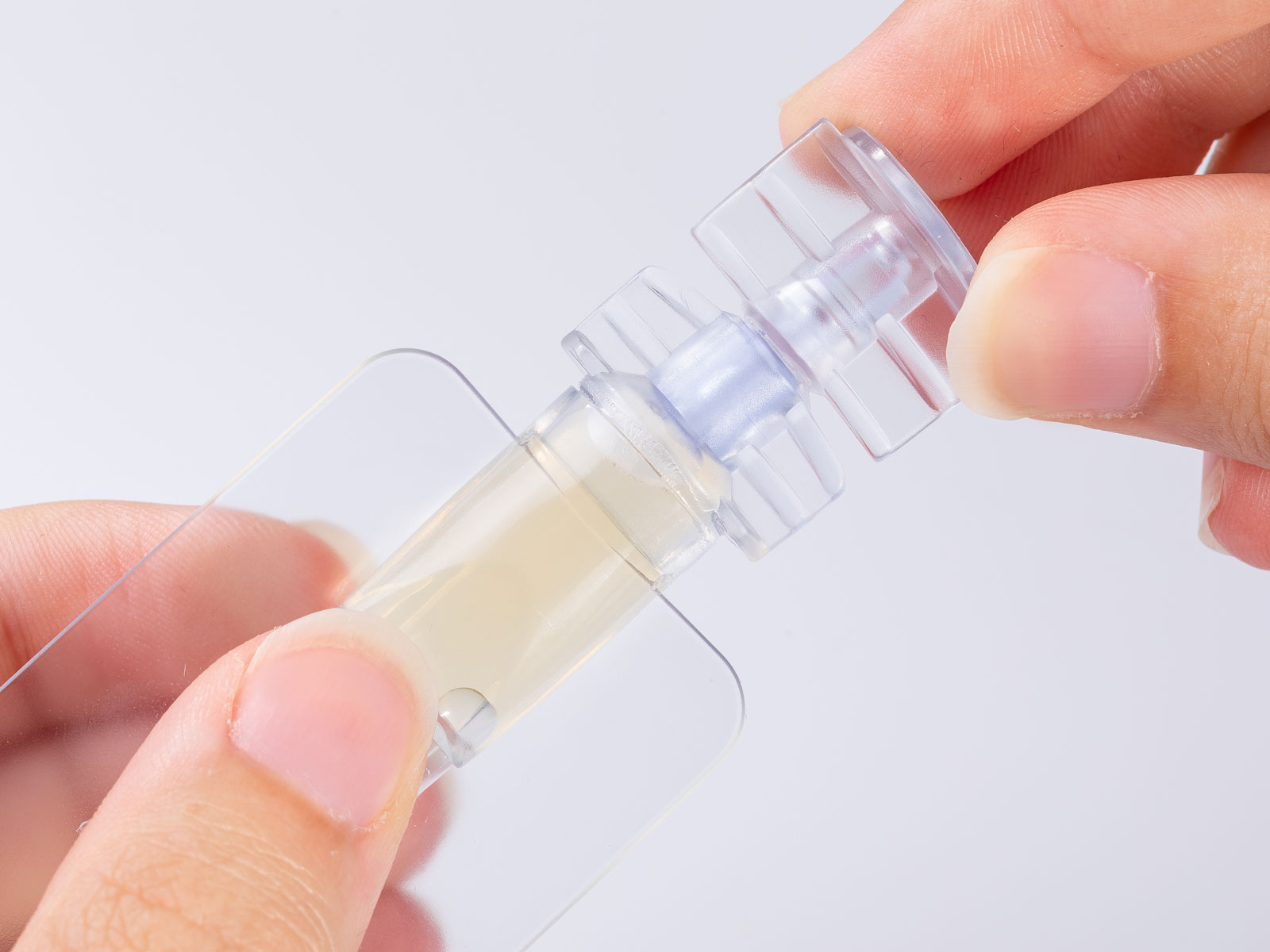 | Model | ATS12 | ATS30 | ATS36 | ATS12.1 | ATS30.1 | ATS36.1 |
| --- | --- | --- | --- | --- | --- | --- |
| Item number | 152002 | 152001 | 152000 | 152003 | 152004 | 152005 |
| Number of applicators | 12 | 30 | 36 | 12 | 30 | 36 |
| Filling volume | 1.5 ml | 1.5 ml | 1.5 ml | 3.0 ml | 3.0 ml | 3.0 ml |
| Packaging unit | 30 | 15 | 15 | 30 | 15 | 15 |