Adapters
Different transitions, sampling points or filtration options are often required in manufacturing practice. We offer a large number of different adapters. The following descriptions are examples of the wide range of products, some of which we manufacture to customer specifications.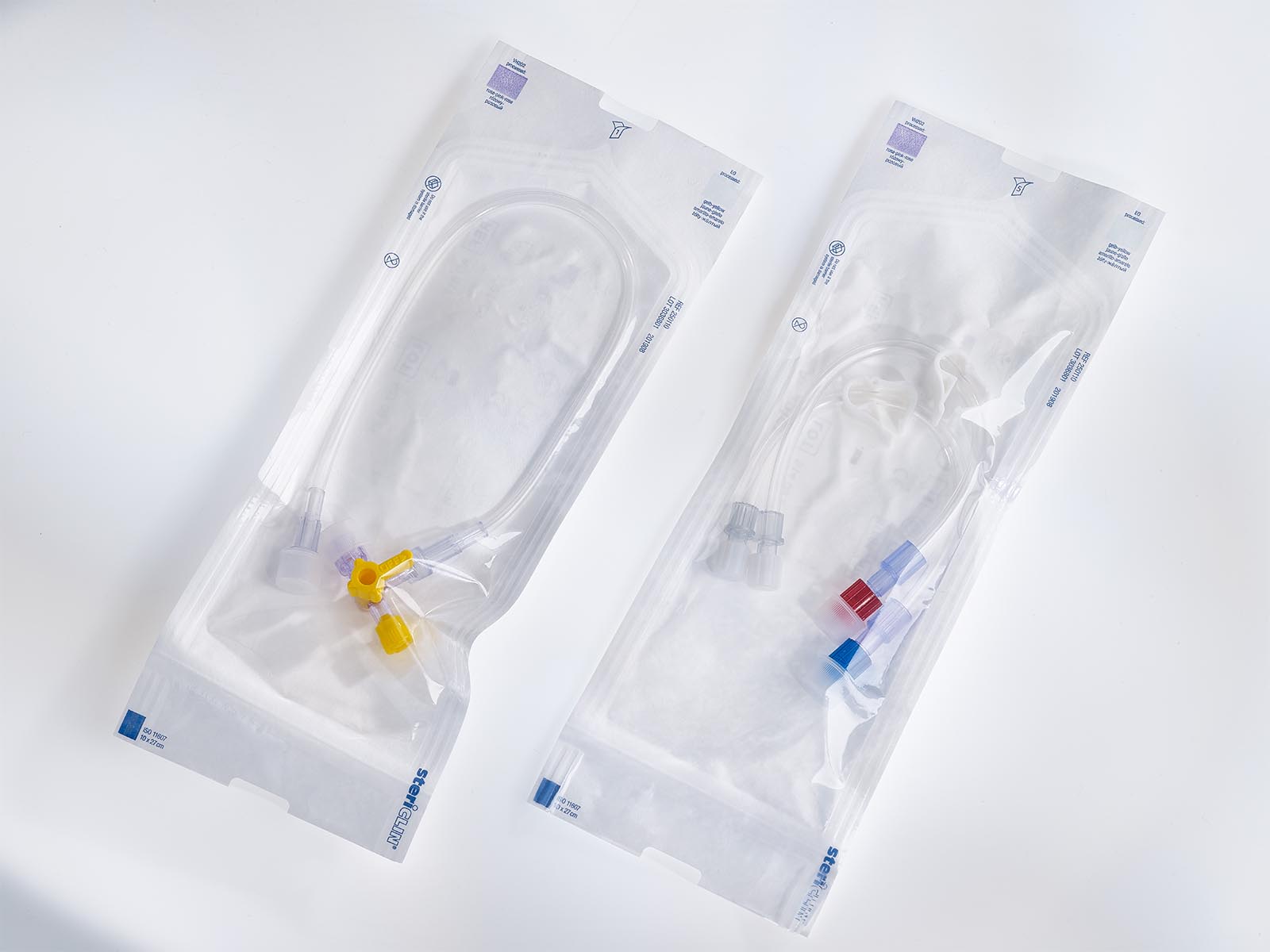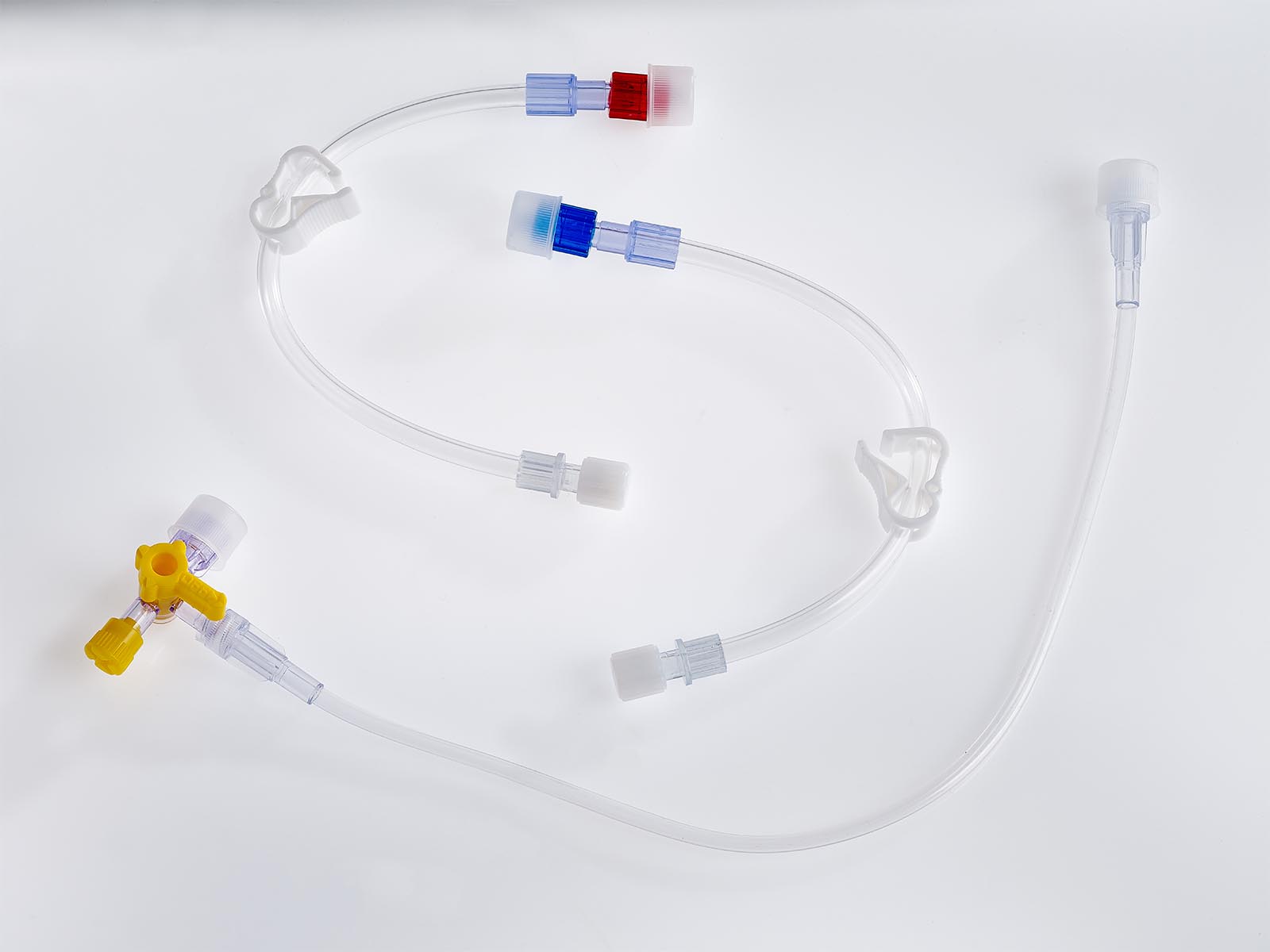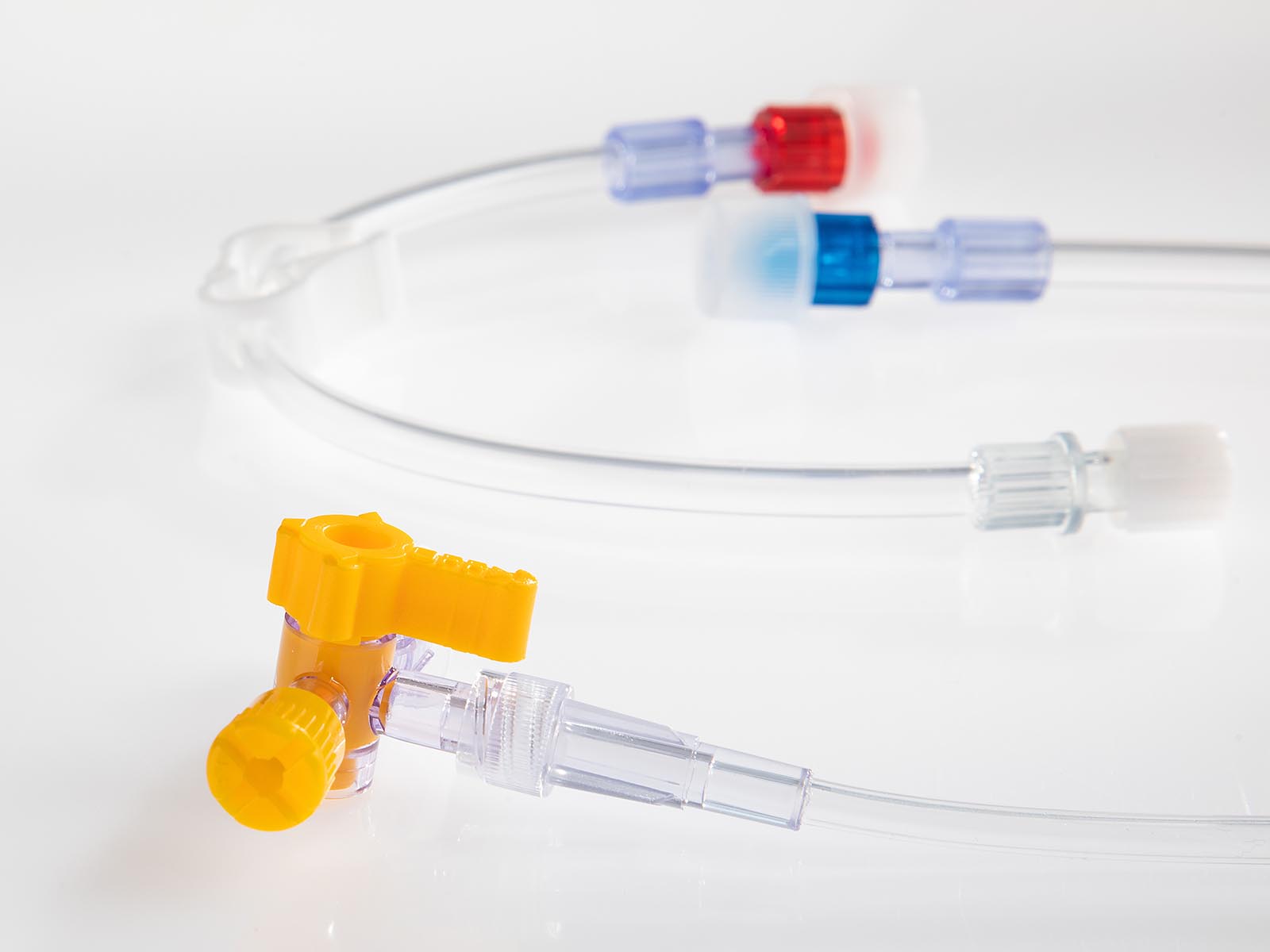 Application examples
Adapter for transferring blood and blood components or aqueous solutions from an LLM connector (Luer-Lock, male) with a 100 cm long tube section and an LLW connector (Luer-Lock, female).
Adapter for transferring blood and blood components or aqueous solutions from an unvented spike connector, a 75 cm long tube section with roller clamp and an LLM connector (Luer lock, male). (Link to the data sheet)
Adapter for sterile removal and transfer of media for analysis purposes, consisting of a bag with 10 mL filling volume and a welded, 7 cm long piece of tubing. (Link to the data sheet)
Adapter for sterile removal and transfer of media for analysis purposes, consisting of a tube with a stopper with two tube connections. One connection with a welded piece of tubing serves to connect to the product to be sampled. The second connection is equipped with a hydrophobic filter which serves to allow the air to escape. (Link to the data sheet)
Adapter for transferring blood and blood components into vacuum tubes consisting of a Holdex adapter with a 10 cm long, glued, sealed piece of tubing which can be sterilely connected to tubes of commercially available blood and blood component bags with the aid of suitable devices. (Link to the data sheet)
Adapter for transferring blood and blood components into blood culture bottles consisting of a blood culture holder with a 10 cm long sealed piece of tubing that can be sterilely welded to tubing of commercially available blood and blood component bags using suitable equipment. (Link to the data sheet)
Filter adapter for the reduction of microaggregates during the preparation of autologous serum eye drops from an infusion chamber with sieve (15µm) and two welded tube ends. (link to data sheet)
Filter adapter for sterile transfer of aqueous media from containers with transfusion transport, consisting of a spike in vented (TFZ2) or non-vented (TFZ3) design for connection to an aqueous solution, a sterile filter (0.2µm) and a welded tube end for connection to a suitable transfer bag. (Link to data sheet)